BMW recently unveiled its Motorrad Vision Next 100 Motorcycle concept with safety systems so advanced, there is no need for protective gear. Designing for our future, the motorcycle is self-balancing and boasts as one that will never fall over. Even better, it uses zero emissions. Close your eyes and imagine what transportation will look like 30 or even 50 years from now. BMW has created a very futuristic version of the traditional motorcycle that is not only sleek, but flexible and eco-friendly.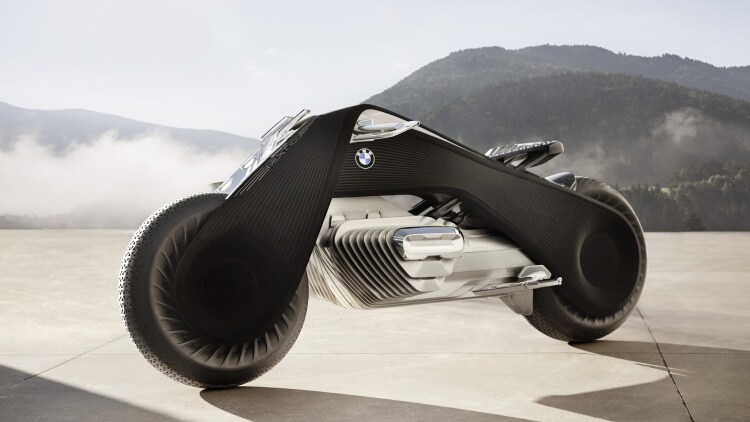 The BMW brand is confident in its design and expects for the Next 100 Motorcycle to never crash, which is why the rider will have no need for a helmet. On the other hand, it is recommended that the rider wear a specially-made suit and visor, which has its own safety capabilities built-in, including heating and cooling as well as providing interactive aide through the tracking of the rider's eye movements. Additional safety features include the ability to intervene should the rider make any irrational driving decisions and or offering suggestions to the rider through the visor, similar to Google Glasses. This super cool visor also displays emergency information and warnings. It definitely seems that this would be an autonomous motorcycle, which would be one of very few.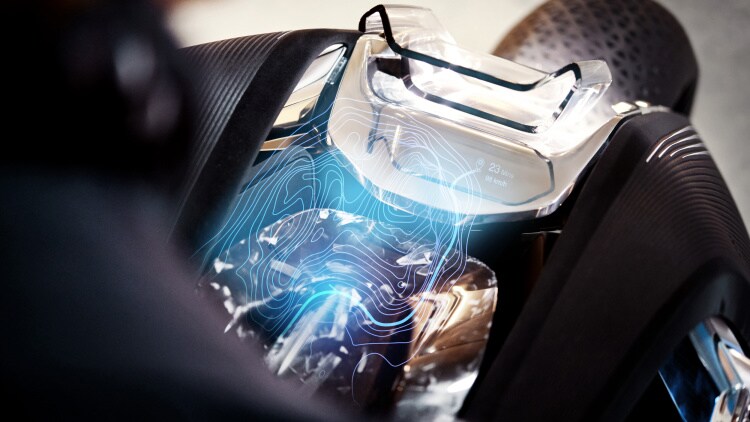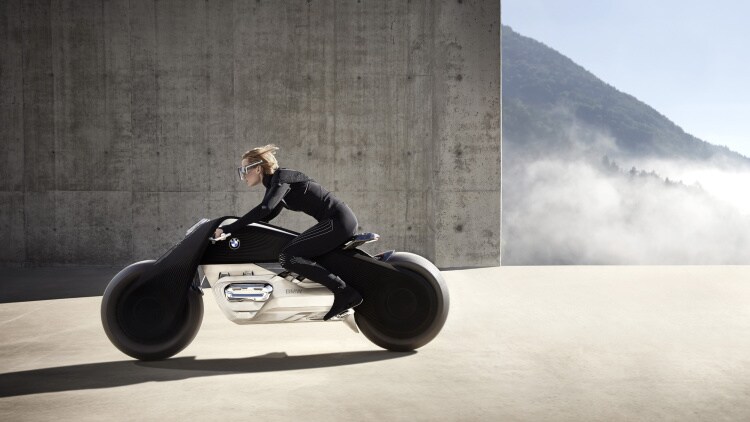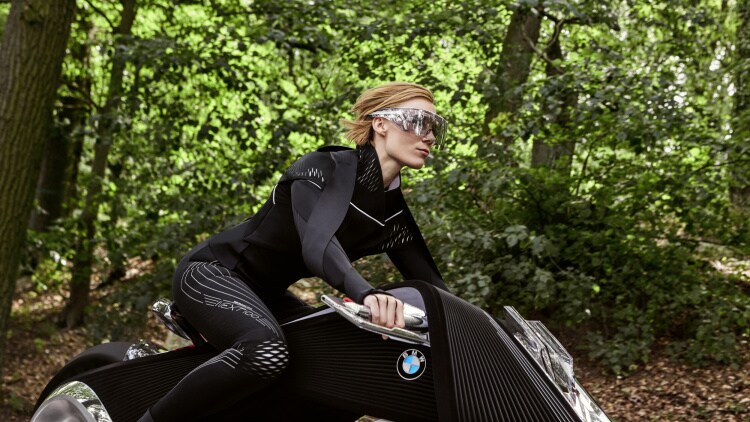 The look and feel is sleek just like many of our new BMW vehicles and the structure of the bike improves aerodynamics by helping it to stay upright and making it easier to steer. The tread on the tires are adjustable depending on road conditions, which improves grip. All of this sounds really good, but don't get your hopes up just yet. This is only a concept; however it may be a very real thing in the coming future. Just remember, BMW was on the forefront of this innovation and if it is to be, we will be one of the first to carry this fabulous and futuristic Motorrad Vision Next 100 Motorcycle!