COMMUNITY INVOLVEMENT
The McLarty Drives Education Scholarship Program awards students who demonstrate excellence both in the classroom and in the community. Students who display their drive for learning, compassion for others, as well as utilize their high-standing character in the community are nominated for the scholarship. Each dealership in the McLarty Automotive Group awards a scholarship of $2,500 to a selected student. The scholarship is directly paid to the institution of the student's choice for the following academic year. We are proud and excited to give every recipient of this award a jump start towards their future education!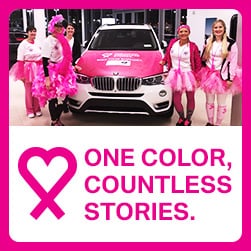 BMW ANNUAL VIP RACE FOR THE CURE EVENT
To support the amazing Susan G. Komen community during the Race for the Cure every October, BMW of Little Rock offers a free VIP Parking and Brunch Experience. To take the challenge out of parking at the race downtown, BMW hosts 80+ Race for the Cure attendees to provide a fun and stress free day. This year, Poolboy and Heather from Alice 107.7 joined us to make the ride to the race on the luxury coaches a true party atmosphere. While attendees were racing downtown, we washed their car and prepared a fantastic brunch from La Madeline.

Watch for details to register for next years event!
BAPTIST HEALTH FOUNDATION'S BOLO BASH: HOLE-IN-ONE SPONSOR
As Arkansas' largest not-for-profit healthcare provider, Baptist Health Foundation's mission is to give Arkansas the highest quality of healthcare. In order to accomplish this, the foundation puts on many events, including the Bolo Bash Golf Tournament. This year's tournament raised $550,000 benefitting nursing scholarships and continuing nursing education with Baptist Health College. Their goals are to encourage all registered nurses to continue their education and continue seeking certifications in their specialty as well as fund operating rooms, equipment, nurses, and resources. BMW of Little Rock is a proud sponsor of the golf tournament and initiative to improve the overall healthcare for the state of Arkansas.

More details on the Bolo Bash Golf Tournament can be found here: https://www.baptist-health.com/content/bolo-bash-golf-tournament

More details on Baptist Health can be found here: https://www.baptist-health.com/foundation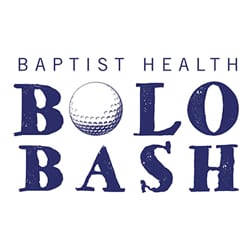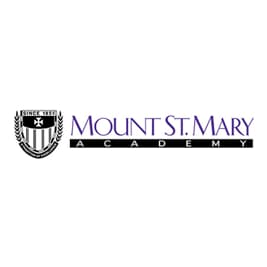 MOUNT SAINT MARY HIGH SCHOOL: TEEPOT CLASSIC AND BOOSTER CLUB
Mount Saint Mary's is a Catholic, college preparatory high school for young women that combines faith with academic rigor. The school was founded in 1851, and is the oldest high school as well as only all-girls school in Arkansas. Their mission is to "foster the teaching ministry of the Catholic Church in the spirit of our founders, the sisters of Mercy". As the teapot symbolizes their Mercy Value of hospitality, it's only fitting for their golf tournament to be called the TeePot Classic. The TeePot Classic benefits the Mount Saint Mary Dad's Club Scholarship Fund and the Mount Saint Mary Athletic Booster Club. BMW of Little Rock is a proud sponsor of the Tee Pot Classic and the MSM Booster Club!
More details on Mount St. Mary Academy can be found here: http://mtstmary.edu/
CATHOLIC HIGH SCHOOL FOR BOYS: MSGR-TRIBOU TOURNAMENT
Catholic High School for Boys was founded in 1930, with a focus on exceptional academics. This year, BMW of Little Rock is a proud sponsor of the 16th Annual Monsignor George Tribou Memorial Golf Tournament. The golf tournament is in honor of Father Tribou who taught for more than 50 years at CHS and then served as principal and rector from 1967 until he passed in 2001. His influence is still present today and continues to influence the leaders that followed him.
More details on Catholic High School for Boys can be found here: http://www.lrchs.org/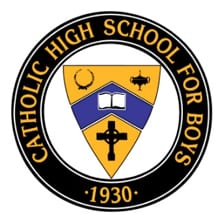 ARKANSAS WOMEN'S HALL OF FAME
BMW of Little Rock is a proud sponsor of the 2016 Arkansas Women's Hall of Fame honoring Arkansas's most impactful and influential women from the past and present. These women have made strides and contributions to the economic, political, cultural, and social life of Arkansas, and give young women and girls a model of achievement. This year's inductees are Dr. Bettye Caldwell, Dr. Betty Ann Lowe, Cathy Cunningham, Kay Kelley Arnold, Lottie Shakelford, Dr. M. Joycelyn Elders, Patti Upton, Pat Walker and the Religious Sisters of Mercy of the Americas.
For more information visit: http://www.arwomenshalloffame.com/
20TH CENTURY CLUB LODGE - BMW DRIVE FOR A CAUSE
The 20th Century Club Lodge is excited to present a partnership with BMW of Little Rock to kick off the BMW Drive for a Cause event happening until September 2016. The partnership will benefit the Club's Lodge: Hope Away from Home, a no-cost housing program that gives cancer patients currently in treatment in Little Rock a place to stay, a healthy meal and a community of support. The 20th Century Club invites everyone out to test drive one of the brand new BMW line-up. For every mile driven, the proceeds will be matched by BMW of North America at the end of September and donated to keeping the Lodge's average of 425 nights of no-cost housing per month running.

More details on the event: http://www.bmwoflittlerock.com/20th-century-clubs-lodge-event.htm

More details on 20th Century Club Lodge: http://www.hopeawayfromhome.org/